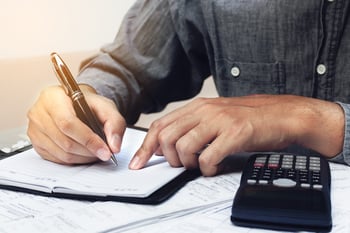 Commercial air purifiers — or air cleaners, as they are also called — come in a variety of sizes and with different amenities. This appliance will help keep your indoor environment free of airborne pollutants, particles and allergens. Because you're a business owner or manager, you want to know how much a commercial air cleaner will cost. Find out what to expect — as well as what factors play into price when you're looking to improve air quality in office buildings.
The costs
Expect to pay between about $160 to $1,700 for a commercial air cleaner, depending on the features you require for your business. Some units may have filters — such as carbon filters — that require periodic replacement, which will add to your overall costs of investing in a commercial air purifier. If you purchase a commercial air cleaner from an expert indoor environmental solutions specialist that carries a broad range of products, you can get ongoing support to keep your unit operating.
The features
Various factors and features will affect how much you spend on an industrial air purifier. They may include:
Size: The size of the space you need your commercial air purifier to cover will affect the price. Units can cover anywhere from the immediate area to up to 2,000 square feet or more.
Filtration methods: Common methods of filtration in an industrial air purifier include HEPA filters, carbon filters, TSS technology or ion filtration. Many models of commercial grade air purifier rely on multiple forms of filtration.
Aesthetics: Some businesses — such as those in the health and wellness sector — may require air cleaners that look good or blend into their environment. Some manufacturers offer units that have a streamlined or vintage stereo cabinet look, or offer different color options, including ivory, gray or tan.
Other features offered by various manufacturers include night lights, digital displays or combination humidifiers. Some have castors, handles or other features that make them portable.
Specific uses
What is your main purpose for purchasing a commercial air purifier? These could include reducing or eliminating:
Odors
Smoke
Allergens and germs
Bacteria and mold
Dust and other airborne particles
Chemicals, gases and volatile organic compounds (VOCs)
Different air cleaners work better for certain purposes, and the ones that serve your purpose may influence how much you spend. Some commercial air purifiers are also manufactured for very specific purposes, such as eliminating nail dust. If you have a very specific usage, that may determine your budget. Talk to an indoor environmental solutions specialist about your unique needs.
Check out our blog for more information on How a Commercial Grade Air Purifier Works. Contact Pure n Natural for a free consultation on your commercial air purifier needs.