I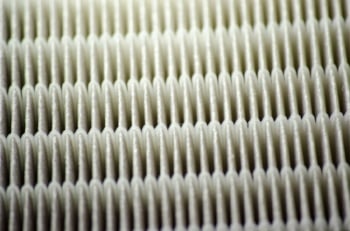 f you're on the hunt for a commercial grade air purifier, you may have noticed that different models rely on different methods to work. Don't let acronyms like HEPA, TSS, VOC or MERV get in your way of choosing the model that's right for you.
Understanding some of the common primary methods of air filtration and what situations they work best for will help you make a choice.
Methods of purification
Some models of commercial air purifier rely on filters, while some use heat or other natural methods to clean the air. Here are some of the most common technologies available:
1) HEPA: You've probably heard of a HEPA filter — they're found in most modern vacuums. But what does HEPA stand for and what do they do? High Efficiency Particulate Arrestance filters consist of a fine mesh that traps particulate matter — such as dust mites, pollen, pet dander and more — from the air that flows through it.
Pro-tip: Some commercial air purifier models with HEPA filters require annual replacement and other models have filters you can clean.
2) TSS Technology: Instead of heat, TSS systems rely on a Thermodynamic Sterilizing System, which uses heat to kill microorganisms, including spores, bacteria, odors, volatile organic compounds (VOCs) and more.
Pro-tip: There's no need to worry about any excess heat when operating this type of unit — neither the unit nor the air should heat up.
3) Carbon: This method of filtration involves reliance on a carbon module to attract contaminants via a process of chemical absorption. This method is useful for filtering odors, VOCs and other chemicals.
Pro-tip: The carbon module inside the unit will likely need to be replaced.
4) Ions: Charged ions attract airborne particles that help eliminate pet and cooking smells, cigarette smoke and other particles. The process is somewhat similar to the static electricity.
Pro-tip: This type of commercial grade air purifier unit might also rely on other methods of filtration.
There are other methods of air purification, which include:
Electronic
High Potential Particle Filter
Media
MERV (Minimum Efficiency Rating Value) 13 Polypropylene Mini-Pleat Filter
Mist Control Screens
Ozone
UV Sterilization
V5 Gas and Odor Filter
Some models of commercial grade air purifiers will use more than one of these methods to clear the air. Some models of commercial air cleaner may work better for targeting issues like allergens, odors, bacteria and more. There are some things commerical air purifier reviews won't tell you. Talk to an experienced air purifier dealer about your home or office air purifier needs.
For a free consultation on assessing your commercial air purifier needs, contact Pure n Natural.