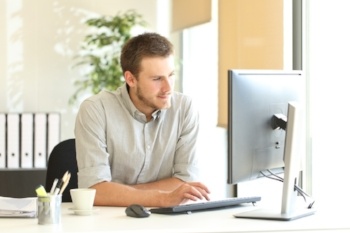 The internet can be a great resource for information about almost everything, including what products to buy for your business. If you're searching for an indoor environmental appliance — such as a commercial air purifier — the web is a great place to start learning about what models and features might be available. But even commercial air purifier reviews can't tell you everything you need to know about what to buy to address your specific needs.
Here are four things you may not get from an online review of an office air purifier.
1) What will work in your space
An office air purifier comes with a lot of different specs that can be hard to compare from commercial air purifier reviews. Different units can cover space ranging from the immediate area to 2,000 square feet or more. Measure your space or consult with an air purifier specialist about how to figure out your square footage, and also offer suggestions of models to efficiently work in your space.
2) How to avoid noise issues
Do you have noise concerns in your business? If you operate a spa, salon or wellness center — or some other enterprise in which you have contact with the public, you may be concerned with keeping noise down and maintaining peaceful environment. A professional with experience across industries should be able to point you toward commercial air cleaner models that work best for minimizing noise.
3) The range of options available
Did you know that commercial air purifiers can come with various features? Different finishes — from stainless steel to black — are available. If aesthetics matter in your office environment, you may want a model that looks as good as it operates. Other features can include fragrance dispensers, humidifier settings, timers and mounting hardware. Just reading commercial air purifier reviews might make it hard to compare these features.
4) What kind of filter you need
You can read about different filtration methods online, but which type or combination or types you need might be elusive. A lot of information out there might sound jargon-y — using terms like HEPA filter and TSS Technology. Some reviews might break down this information for you, but an expert might do better at explaining the differences and matching your needs to a specific type of filtration.
Make a list of features you need and concerns you have — and by all means read commercial air purifier reviews online — before engaging a pro. A professional with experience in the commercial grade air purifier industry should be able to make some expert recommendations for your business based on your criteria, whatever it might be.
For a free consultation on what commercial air purifier will best fit your needs, contact Pure n Natural.