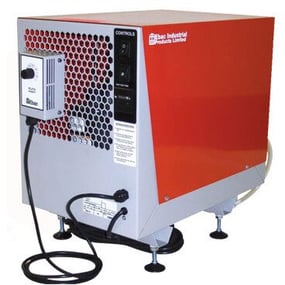 The number of products on the market for dehumidifying a commercial space can be overwhelming. There are a variety of models and manufacturers. You may be wondering which manufacturers of industrial dehumidifiers are reputable. Ebac is one such brand you will find a lot of businesses turn to for a commercial grade dehumidifier.
Who — or what — is Ebac?
Ebac is an industrial manufacturing company that specializes in dehumidifiers and other indoor environmental products with international headquarters based in England. It is a private, family-owned business. The North American division of the company is based in Newport News, Virginia. In North America, Ebac offers products that cater to companies needing cleaning and restoration and HVAC humidity solutions for residential, municipal and commercial settings.
What kind of products does Ebac offer?
Ebac makes a range of rugged, industrial-quality dehumidifiers. Do you need a commercial dehumidifier with pump? Or maybe a model that is designed for a specific purpose, such as repairing water damage or maintaining a climate in an indoor area with a pool or spa. Ebac manufactures dehumidifiers that are:
Portable
Wall-mountable
Dessicant, or use a special air drying process
Designed specifically for restoration
Designed specifically for swimming pool models
An Ebac dehumidifier can remove as much as 560 pints per day or more, depending on the model. They can also work in as low as -4 degrees Fahrenheit. Prices range from about $730 to $3,300.
Is an Ebac product right for you? Consult with an indoor environmental systems professional to find out if Ebac makes the most sense for your business.
For a free consultation on assessing your commercial dehumidifier needs contact Pure n Natural.