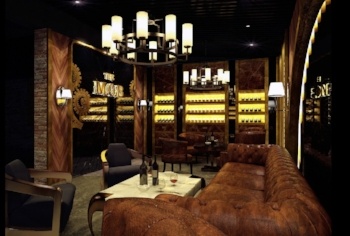 If you're in the market for a smoke eater, you might be wondering how to filter through the options — or even what options are available. If you're opening your first cigar lounge or another similar business, or are setting up a smoking sanctuary at home, this might be the first time you've purchased a smoke eater. Consider the following options before you buy.
1. Commercial smoke eaters
If you're opening a business, you need a unit that can handle the amount of space and number of smokers you expect to have. Commercial smoke eaters work for:
Cigar lounges
Hookah bars
Vape shops
VFW halls
Night clubs
Any other business where patrons enjoy electronic cigarettes, tobacco products or other forms of smoking. When purchasing a commercial unit, you will have to take other things into consideration, including size, mounting, and aesthetics.
If you're setting up a cigar room or something similar at home, you don't just have to rely on windows and fans. Smoke eaters aren't just for large commercial spaces. Appropriately sized home smoke eaters help protect you, your family, and your possessions from the dangerous effects of smoke over time.
3. Concealed smoke eaters
If aesthetics or bar decor is important — such as in a high-end cigar lounge — you can install smoke eaters out of sight. These smoke eaters can be mounted:
Above the ceiling
Behind a wall
In a basement or attic
All that will be visible to your guests or patrons are supply and return grilles.
4. Media smoke eaters
The distinguishing factor about a media smoke eater is that it draws smoke through a filter that requires regular replacement. Otherwise, they are relatively low maintenance. You'll likely choose between media and electronic models if you're picking out cigar club smoke eaters.
5. Electronic smoke eaters
This type of unit works by trapping pollutant particles in smoke and giving them a charge. Collection cells attract the charged particles and pull them through a carbon after-filter that removes odors and disperses fresh air. Unlike media units, electronic smoke eaters don't have filters that require replacement.
6. Flush mount smoke eaters
This type of smoke eater is another option for those looking for something that blends into the environment. As the name indicates, flush-mount smoke eaters can be installed flush with the ceiling or wall, making a more minor aesthetic impact.
In addition to the various types of smoke eaters on the market, there are different brands and sizes. Before you buy, talk to a professional who can assess your needs and recommend a model that will work best for you.
To get help on choosing the right machine for you, try our smoke eater recommendation form and we'll get back to you within 24 hours.