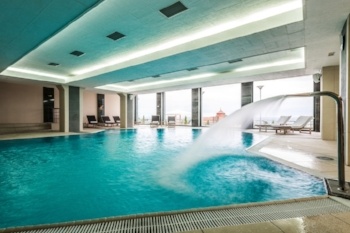 Excess humidity can be a problem for business. It can create an uncomfortable environment, along with ruining products and property, all of which can affect your bottom line. Some businesses are impacted more by moisture issues than others, and could benefit from a permanent industrial dehumidifier. If you're in any of these five businesses, you should consider a moisture-control solution:
1. Pools, gyms and spas
Health facilities with pools, saunas, immersion tanks, or spa tubs, or offer other services that rely on water or steam need ongoing humidity control. Some manufacturers of commercial dehumidifiers even offer units that are specifically designed to remove large amounts of moisture from pool areas. Some factors that should be considered when dehumidifying a pool or hot tub area include:
Size of pool or hot tub
Surface area of water
Water temperature
Time pool or hot tub is covered, if any
Talk to an indoor environmental systems professional about your pool or spa dehumidifier needs.
2. Food production and storage
Moisture is a major menace to any business that manufactures or stores food products. Humidity can create mold, interfere with manufacturing processes and destroy products. Local health regulations probably affect how you can store your products. Many businesses dealing with food need an indoor environmental system — including a commercial dehumidifier — to control humidity and temperature.
3. Auto paint and repair
Humidity in a business that provides auto painting services can create problems with the application of paint and the tools used in the process. An industrial dehumidifier may be needed to ensure paint adheres properly and tools function as they should.
4. Warehouse and storage facilities
Moisture can be an issue in any space in which your products or property is stored. This may be a particular concern if you operate in a humid or moist climate, or have to use basement or crawlspace area for storage. If you store things in boxes or use any paper products, those can be easily damaged by an excess of moisture. Commercial dehumidifiers can help regulate the indoor environment.
5. Schools and offices
Schools and offices may have gym, locker or storage spaces that would benefit from the humidity control that a commercial dehumidifier can provider. Other factors, such as climate in your area, may also impact the indoor environment throughout your building.
Protecting your products and property with a commercial grade dehumidifier — along with improving your indoor environment — will protect your investment and bottom line.
For a free consultation on assessing your industrial dehumidifier needs, contact Pure n Natural.