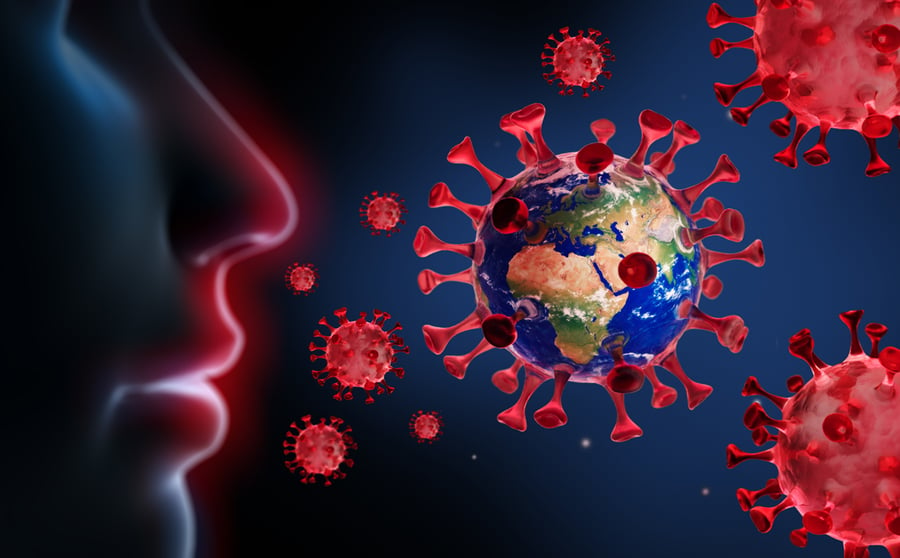 Global concern about the Coronavirus has been rising with an increasing number of cases getting diagnosed in the United States. Officially named COVID-19, the recent outbreak originated in China and has struck down thousands of people across the globe. The United States is no exception, experiencing a rapid increase in diagnoses and fallen victims across the nation.
The rapid extent of Coronavirus can be attributed in part to the fact that some of the people affected are asymptomatic. When others are exposed to these people, chances are, they do not realize it and neglect to take proper precautions as a result. This gives the disease a dangerous advantage.
Fortunately, there are practical steps you can take to protect yourself.
The Centers For Disease Control (CDC) recommends taking preventive actions that include:
Avoid touching your mouth, nose, and eyes.
Wash your hands with soap and water frequently, for at least 20 seconds at a time.
Use a wipe or household cleaning spray to disinfect and clean objects you touch on a regular basis.
Given the widespread and potentially serious implications of COVID-19, you should not entrust your health and that of your family and employees to hygiene alone. Air purifiers can help ward off Coronavirus and are being used in some hospitals that are treating patients with the illness. In fact, the CDC has advised medical institutions against placing patients in rooms in which the exhaust is re-circulated without HEPA filtration.
Heavy-Duty Air Purifiers With UV Can Protect Against Coronavirus
Airpura air purifiers pack a punch when it comes to eradicating germ particles that could carry viruses. Additionally, some models are sold with UV lamps that boost their defense against many viruses. The Airpura air purifier models Pure n Natural Systems sells include:
Double Your Coronavirus Protection With A HEPA & UV Air Purifier
EnviroKlenz UV air purifier blasts germs and airborne bacteria due to its use of both a HEPA filter and a UV-C light. The UV-C light identifies mold spores, germs and bacteria and the ultraviolet light kills them. The HEPA filter captures undesirable particles. Together, they offer double the power to purify the air in your home or office.
Pure n Natural Systems carries the EnviroKlenz UV air purifier. Its built-in casters make it completely portable, allowing you to move it from room to room:
Banish Airborne Contaminants With A Powerful Germicidal UVC Lamp For Your HVAC System
Our SpeedLight™ air sanitizers inhibit the growth of harmful microorganisms using a 16-inch 100% Germicidal UVC lamp. The SpeedLight utilizes a double lamp, while the SpeedLight, Jr.™ uses a single lamp. The dual-radiant, 36-watt lamp of the SpeedLight™ produces 105μw of ultraviolet power - double the output of a typical 16-inch UV lamp. Both models greatly enhance the power to clean the air and kills germs. UV lamps are also superior when it comes to preventing particle build-up in HVAC systems and air ducts - reducing your utility bills in the process. We sell both of these models:
Purchase One Of Our Coronavirus Air Purification Solutions NOW!
At Pure n Natural Systems, we take great pride in making products available that safeguard the health and wellness of our customers. You will enjoy the following benefits when you purchase one of our air purifiers:
Free shipping on orders that total $100 or more
30-day Returns
100% safe and secure shopping
More than 30 years of experience
We would love to help you choose the perfect air purifier for your household or office! Put your trust in Pure n Natural Systems and invest in healthier living.
Get An Extra Level Of Protection - Save On These Products Today!
Related Article: